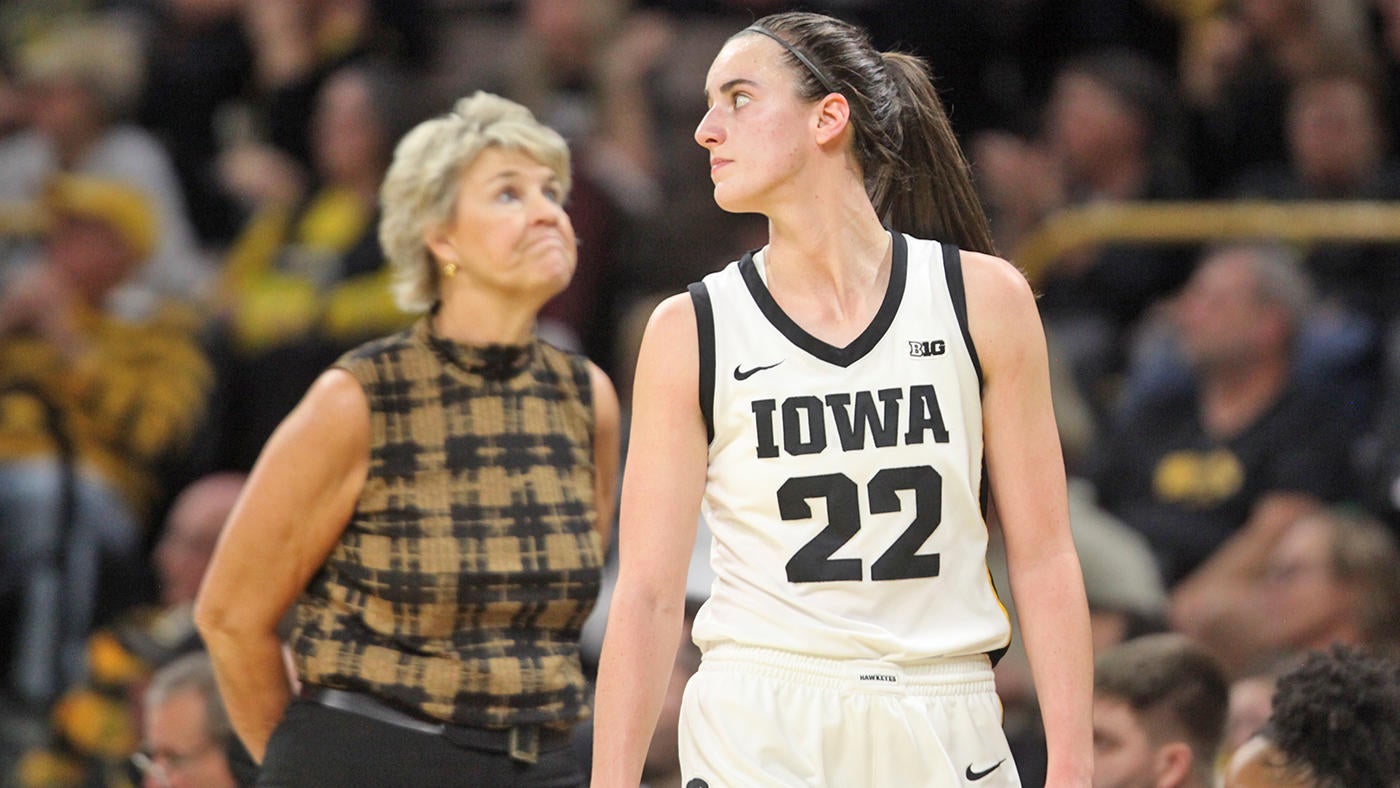 As Caitlin Clark goes, so goes No. 2 Iowa. On a night where its star went 9 of 32 from the floor, the Hawkeyes were unable to find enough from other contributors to hold back Kansas State, as the Wildcats went into Carver-Hawkeye Arena and sprang a 65-58 upset on Thursday night.
Senior center Ayoka Lee, who missed all of last season with an injury, led the Wildcats with 22 points and 12 rebounds and said this win felt "amazing" and "made all of last year so worth it."
"I'm just just so grateful. I think everyone fought. We knew it was going to be a 40-minute battle," Lee said on the broadcast after the game. "So much gratitude for my teammates, for our coaches, and just the way we prepared and fought."
Iowa, ahead by a point at halftime, was never able to control a game that saw nine lead changes in what proved to be a physical battle. Kansas State found a 42-35 advantage after the break, but Iowa roared back on a 7-0 run in less than two minutes in the third quarter to tie it.
K-State then turned up the heat in the fourth quarter, outscoring the host Hawkeyes 23-14 over the last 10 minutes and finishing the night on a 12-0 run.
Kansas State held Iowa to 36% shooting as the Hawkeyes made just 22 field goals on the evening, a stat brought down thanks to their struggles from beyond the arc, where they shot 2 of 21. Clark registered 24 points to lead all scorers, but it wasn't her best shooting night as the Iowa guard went 9 of 32 from the field. 
Lisa Bluder's squad did not score any points in the last 2:43. The top offense in the country last year, Iowa lost key pieces in Monika Czinano and McKenna Warnock, who shared offensive responsibilities with Clark. Their absence was definitely felt on Thursday as Molly Davis and Hannah Stuelke added 10 and 9 points, respectively, but they attempted just nine field goals between them.
Kansas State spread out its offense a little more, with five players registering at least seven points. Freshman guard Zyanna Walker was the other double-digit scorer for the Wildcats, with 12 points on 5-of-10 shooting.
The win tied the Wildcats' highest-ranked victory in program history (they also beat No. 2 Old Dominion in 1982), according to ESPN.
This has been an interesting start to the 2023-24 women's basketball season. The preseason No. 1 and No. 2 teams, LSU and UConn, took losses during Week 1. Now Iowa is also leaving the list of undefeated teams. Per ESPN, the three losses by top two teams have tied for the most before the end of November in the last 25 years.