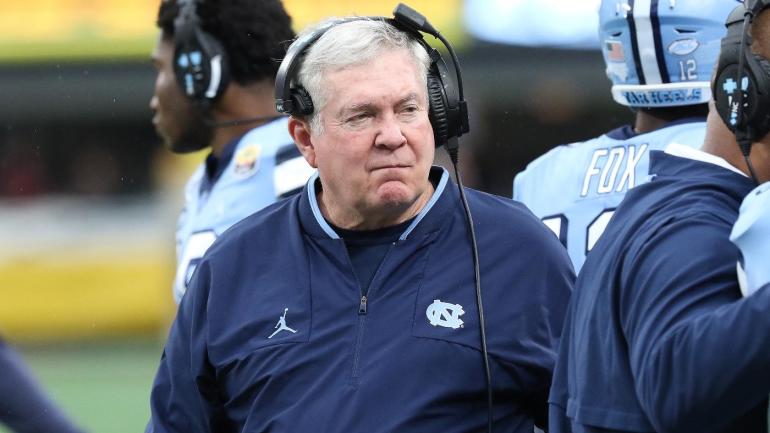 Amid rumors of a retirement following the 2023 season, North Carolina coach Mack Brown will return to the Tar Heels for the 2024 season, the university confirmed in an annoucement. 
"It's that time of year, so someone is going to start this rumor in the hopes of affecting our team and/or recruiting like they've done the past two years," said UNC spokesperson Jeremy Sharpe in a statement to multiple outlets. "Mack is full steam ahead. In fact, he already has spring practice planned and is currently setting up recruiting visits for December, so no, he's not retiring."
The No. 20 Tar Heels are 8-2 on the season with remaining games at Clemson and NC State. 
Brown, who turns 73 next August, has served as the Tar Heels' coach since 2019 and previously led the program from 1988-97. He is also known in college football circles for his lengthy run as the coach at Texas from 1998-2013, in which he guided the Longhorns to a BCS national championship during the 2005 season. Texas also made a national title game appearance under Brown during the 2009 season but fell to Alabama. Brown won a total of 158 games while at the helm in Austin, Texas, with six AP top-10 finishes. 
Following his resignation at Texas in 2013, Brown spent six years as a college football broadcaster before returning to Chapel Hill. He is 282-146-1 all time as a college coach.