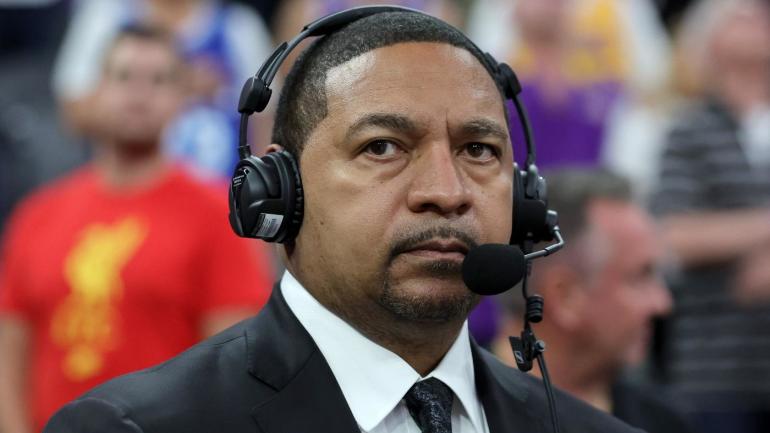 Former NBA head coach Mark Jackson will not be calling New York Knicks games in a part-time role this season, according to the New York Post. Jackson was slated to fill in for Clyde Frazier on some broadcasts, but that is no longer the case.
The Post reports that Jackson was not allowed on the Knicks' chartered plane due to a beef between Jackson and one of the team's assistant coaches. Because of that, Knicks president Leon Rose chose to end the team's partnership with Jackson.
Jackson fired current Knicks assistant coach Darren Erman in 2014, when he was the head coach of the Golden State Warriors. Erman had apparently been secretly recording Jackson and the players, which led to Jackson removing him from the staff.
Following that season, Jackson was fired by the Warriors, and he became a color commentator for ESPN. In July, ESPN announced that it was shaking up its NBA coverage and parted ways with Jackson.
Johnson was supposed to team up with Mike Breen, his old ESPN colleague, by taking on a part-time role at MSG this season. That reunion will no longer happen, and Wally Szczerbiak will fill in for Frazier instead as the Knicks continue their five-game road trip.