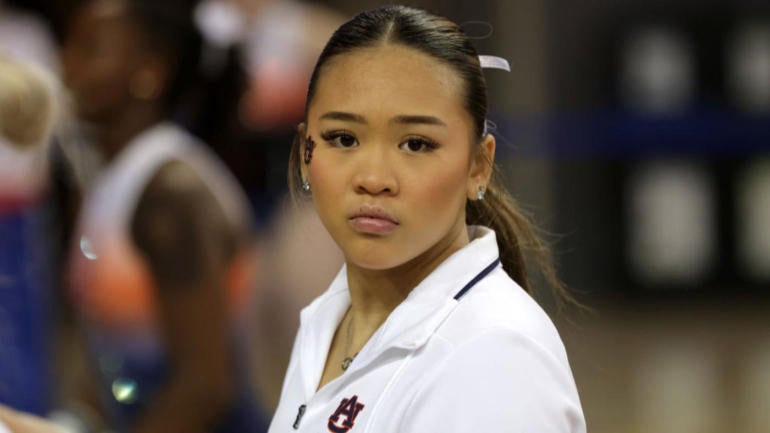 Olympic gold medalist Sunisa Lee, who won the all-around event at the 2020 Tokyo Olympics, has revealed she gained 45 pounds this year due to an unspecified kidney illness.
"I couldn't fit into any of my clothes," Lee told USA Today. "My eyes were swollen shut. It was just so scary."
Lee did make an appearance on the Universal Studios Lot in California as a guest of NBCUniversal and looked like herself, according to USA Today.
"I haven't had a really bad day in a while," Lee said. "But in the beginning it was like I was waking up swollen. My fingers were so swollen they wouldn't fit into my grips and I couldn't hold on to the bar.
"My whole body was swollen because I was retaining water, so I couldn't do a flip. … So it was really different and I had to learn how to work through it."
Lee says she adjusted her diet to reduce her sodium intake while dealing with the kidney issue, though she didn't specify what the illness was or what medical treatments she had to endure. 
"We're still working on trying to figure out how to balance all of it because I do have good days and bad days," Lee said. "But with the good days I just take advantage of what I'm able to do, and on the bad days I just do basics and try and stay as safe as possible."
Back in November 2022, Lee announced she would no longer compete at the collegiate level with Auburn so she could begin training for the 2024 Paris Olympics.